Satto Thai and Sushi
768 Marietta St NW Ste A, Atlanta, GA 30318
Order now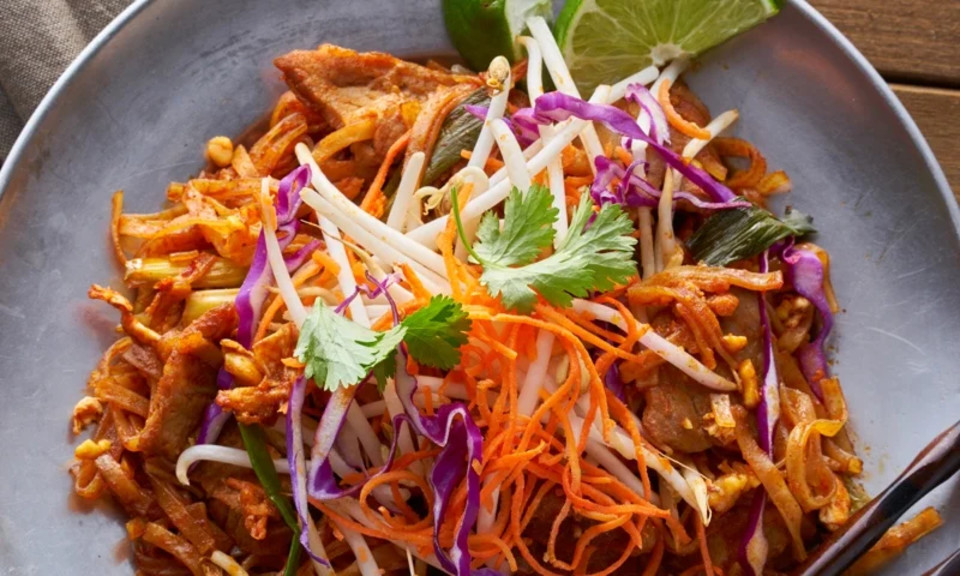 Blair
Always consistent. Never late, never any forgotten items & fresh enough each time to make all the other Thai/Japanese/Chinese takeout on this side of town seem like junk. I'm talking not even a brown edge on the side salad lettuce. There are no colossal mystery meat chunks. Nothing is colored an unnatural red. The items that should be cold, crispy &/or hot actually turn up that way. (Even the tempura sushi is still crispy upon arrival.) Tofu option is way yummy. Seafood isn't wonky or iodine flavored. And the delivery folks are friendly!
Emily
I love this restaurant because when I order online my order is always correct and ready for me. I haven't tried their sushi but their entrees and soups are delicious.

My favorite is the chicken panang curry with rice. I always order a dinner portion so I have left overs for lunch the next day :)
Sommer
I love this place. They have kick-ass food with great flavors. The drivers are always on time and really friendly. I've gone into the actual restaurant and they're still just as awesome. It's just good in all ways all around, I've never had any problems with ordering from this place. 10/10
William
If I could give 10 stars I would. Ordered near closeout (usually a no-no) and yet their attention was perfect! Super corteous staff and driver, and the food was as warm and delicious as always. Deep respect to the amazing Satto Thai staff!
Robin
Food was excellent. I was a little disappointed when only 1 of 3 sushi orders came with soy sauce but absolutely loved the customized dipping sauces they paired with the rolls. Arrived right on time and exactly as ordered.
Annika
Absolutely love this thai food! We order it every time we want thai. Sometimes it takes a little while to arrive, but always within the hour. So delicious and fresh and always arrives hot. Highly recommend!
Michelle
Really fast delivery and the food was super delicious!!! Will be ordering from them again!!
Lauren
Amazing. AND IT WAS EARLIER THAN PROMISED. Miracles happen.
About us
Asian, Dinner, Japanese, Lunch Specials, Salads, Sushi, Thai
Today

Delivery: 5:00 PM - 8:30 PM

Takeout: 11:30 AM - 8:00 PM

Delivery

Monday:

11:30 AM - 8:30 PM

Tuesday:

11:30 AM - 8:30 PM

Wednesday:

11:30 AM - 8:30 PM

Thursday:

11:30 AM - 8:30 PM

Friday:

11:30 AM - 8:30 PM

Saturday:

5:00 PM - 8:30 PM

Takeout

Monday:

11:30 AM - 8:00 PM

Tuesday:

11:30 AM - 8:00 PM

Wednesday:

11:30 AM - 8:00 PM

Thursday:

11:30 AM - 8:00 PM

Friday:

11:30 AM - 8:00 PM

Saturday:

5:00 PM - 8:00 PM